If you have an existing monument, headstone or marker in the cemetery that needs to be completed engraved or customized, we can handle it. We will engrave the name and date, and update any necessary information on the marker.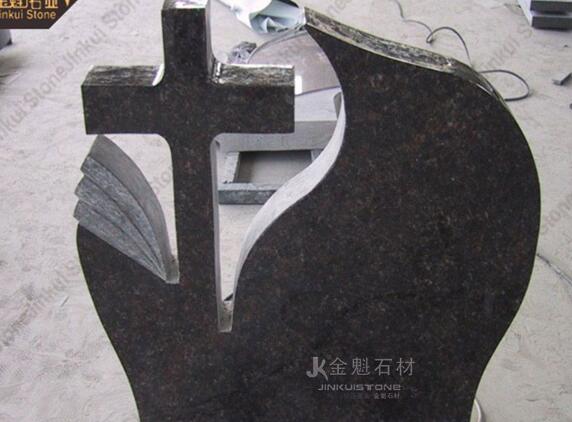 Black granite custom cross tombstone
Multiple writing styles
When we custom engrave on any headstone, marker or memorial, you can choose from a variety of writing styles and sizes. We offer quality lettering services for brand new monuments, and we can also handle changes and modifications to monuments and stones already placed in cemeteries in the area.
On-site Stone Work
Our team is prepared to handle a variety of on-site work, including lettering, cleaning, carving, engraving and restoration. Inscribing techniques vary depending on the stone finish and the type of engraving applied, and we will make sure you get what you want on any marker or stone.
Preserving the memory of a loved one
Cemetery lettering is important because family members will rely on this information to pass on information about their deceased loved ones to future generations for years to come. Hebei Jinkui Stone Co., Ltd. will customize any information needed for any memorial and we can work on any marker or headstone at our location or at any cemetery.
Inscription expertise
● Matching fonts, sizes, and colors
● Hand etching
● Efficient response time
● Granite, brick, wood, etc.
● Restoration and rehabilitation of old monuments
● Repainting the old monument