Why should I buy a marble fireplace surround?
If you really want to add a touch of style and glamour to your home, then a stunning marble fire surround is perfect. The classical style carvings are perfect for creating a traditional look and will no doubt bring a touch of class to your home.
While white marble and micro marble fireplaces are perfect for use with both gas fires and electric fires, they can't withstand the heat produced by solid fuel fires.
Mainly light in colour, a marble fire surround can be polished or left looking natural to offer plenty of character and uniqueness, depending on the nature of the rock. Our beautiful range of marble fireplace surrounds features various traditional designs, as well as sleek, contemporary styles, ensuring there's something for every home.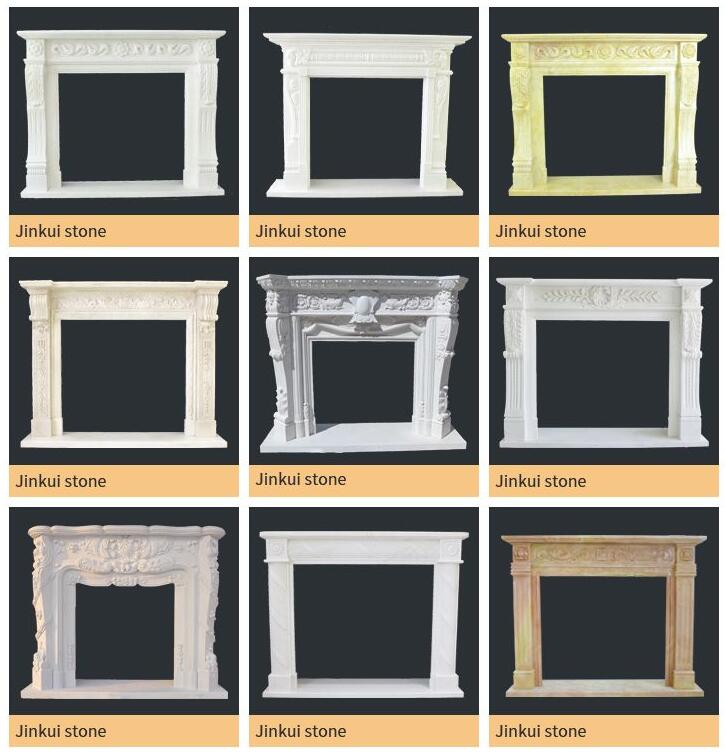 Benefits of Marble for Your Fireplace Surround
· Durability
Marble is known for its strength and durability which is why it was used in ancient sculptures and monuments. It is quite possible that your fireplace surround will outlast your home. When installed properly, it requires minimal repair.
· Inviting Visual Appeal
Marble is one of the most luxurious materials and gives an elegant appearance to any space. It will give your fireplace a distinct look and can easily turn into a focal point. This is what makes it a particularly popular choice to be installed in fireplaces. A marble fireplace projects a cozy and warm atmosphere. Since natural stones are great at retaining heat, your marble fireplace will radiate warmth much longer than other materials.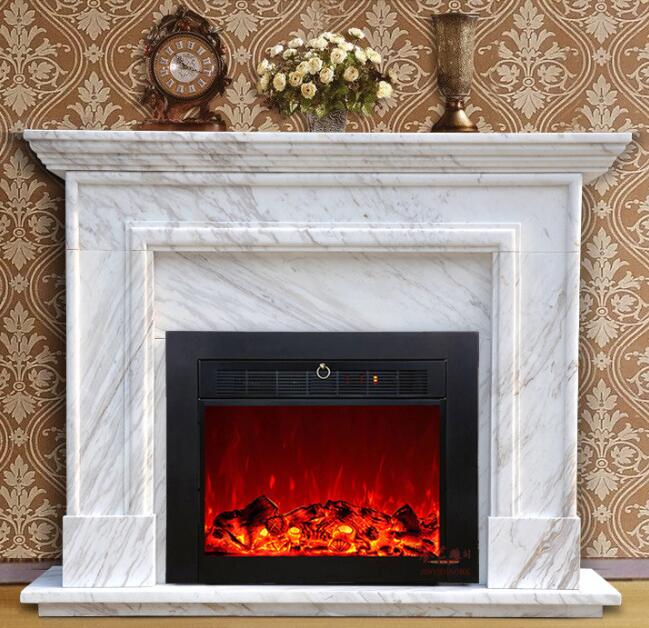 · Heat Resistance
Unlike other natural stones, marble won't change colour or warp due to heat. Also, being a dense material, it insulates well against heat. So, irrespective of how hot the fire gets, the surround will remain cool to the touch.
· Plenty of Options
Marble is as diverse as it is durable and comes in a wide range of colours and styles. It can be found all over the world, and each site offers its own exceptional colour variants. So, whether you are trying to create a minimalist or ornate ambience, you will be able to find a marble design that works for you.
· Ease of Maintenance
Another benefit of marble as a fireplace surround is how easy it is cleaned and maintained. Although it needs to be sealed periodically, it is easy to clean up soot, liquid or any other mess. All you need is a damp washcloth and your job is done, but it is advisable to use a surface cleaner meant for natural stone for best results.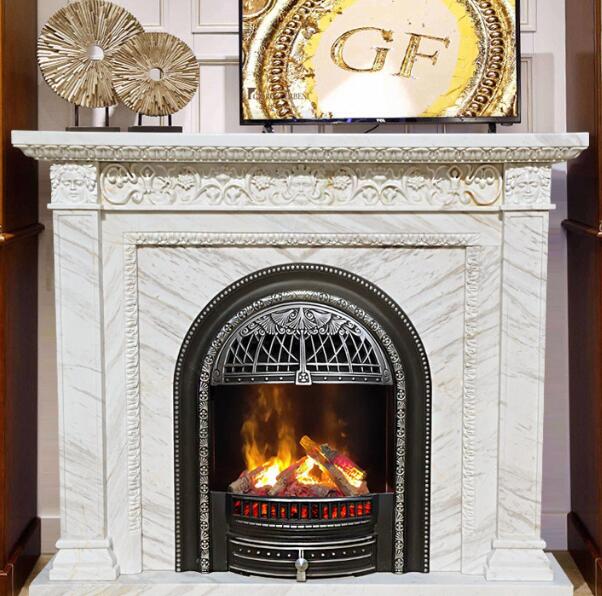 · Increase Property Value
With so many benefits, it should come as no surprise to find out that a marble fireplace adds significant value to your property. Most homebuyers admire its elegance, timeless beauty and uniqueness. This means that your marble fireplace will considerably increase your home's value.
If you are in search of a visually stunning fireplace to create the perfect ambience while providing warmth, marble is the ideal choice. Natural stone fireplaces are designed to be grand and ornate while fitting in with your style. Whether you are designing the space from scratch or simply installing a new fireplace, you can't go wrong with a marble surround.