PRODUCTS DESCRIPTION
Granite Memorial Benches for Graves
Granite memorial benches for graves are benches made of granite that are placed at the gravesites of loved ones as a way to honor and remember them. These benches can be used as a place for friends and family members to sit and reflect, or as a way to mark the grave of a loved one. They can also serve as a more permanent and durable alternative to traditional flowers or other temporary grave markers.
Granite memorial benches can be customized with inscriptions, such as the name of the person being remembered, a special message or quote, or a meaningful symbol. Some benches also feature additional design elements, such as engravings or carvings. They can be made in a variety of sizes and styles, and can be placed in a variety of locations within a cemetery or gravesite. Some people choose to have a granite memorial bench placed at the head of the grave, while others opt for a bench that is located nearby but not directly on the grave. Learn more
In addition to providing a place for reflection and remembering loved ones, granite memorial benches can also serve as a way to beautify and enhance the appearance of a cemetery or gravesite. They can be a thoughtful and meaningful way to honor the memory of a loved one, and provide a lasting tribute to their life and legacy.
Characteristic
Water absorption: 0.04%
Bending strength: 37.6mpa
Compressive strength: 259.7mpa
Brightness: over 92
Polishing degree: over 100 degree
Tolerance of thickness: 1cm: +/-0.5mm, 1.8cm: +/-1mm, 2cm: +/-2mm


A. 25 years natural Stone carving sculpture experience


B. 100% self-designed, hand carved by our own professional workers


C. Competitive price for various products
Advantage
D. 22 years' Experience in export business, above 70% for sale abroad


E. In North America, Europe, Australia, Southeast Asia, the Middle East have stable partners


F. More than 100 workers produce for world client


G. Foreign trade staff master fluent English communication skills


H. The soonest shipment (many products in stock are available)
Finishing
1. Surface Finishing: polished, flamed, honed, natural spilt, bush hammer etc.
2. Edges Finishing: Eased, beveled, bullnose, ogee, cove etc.
3. SpecialFinishing: 3D sculpture, line engraving, photo etching, lettering.
Get Customized Memorial Benches
Details of Granite Memorial Benches for Graves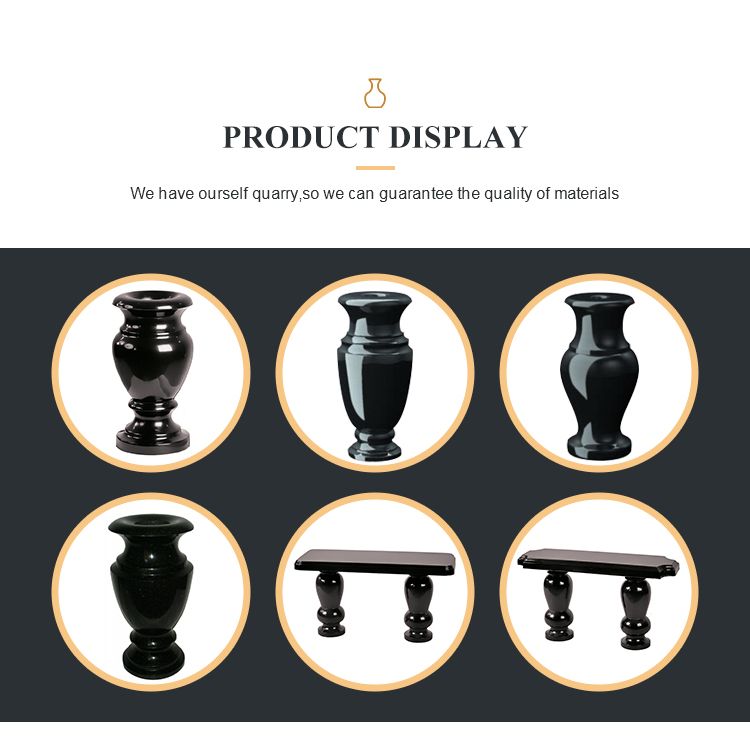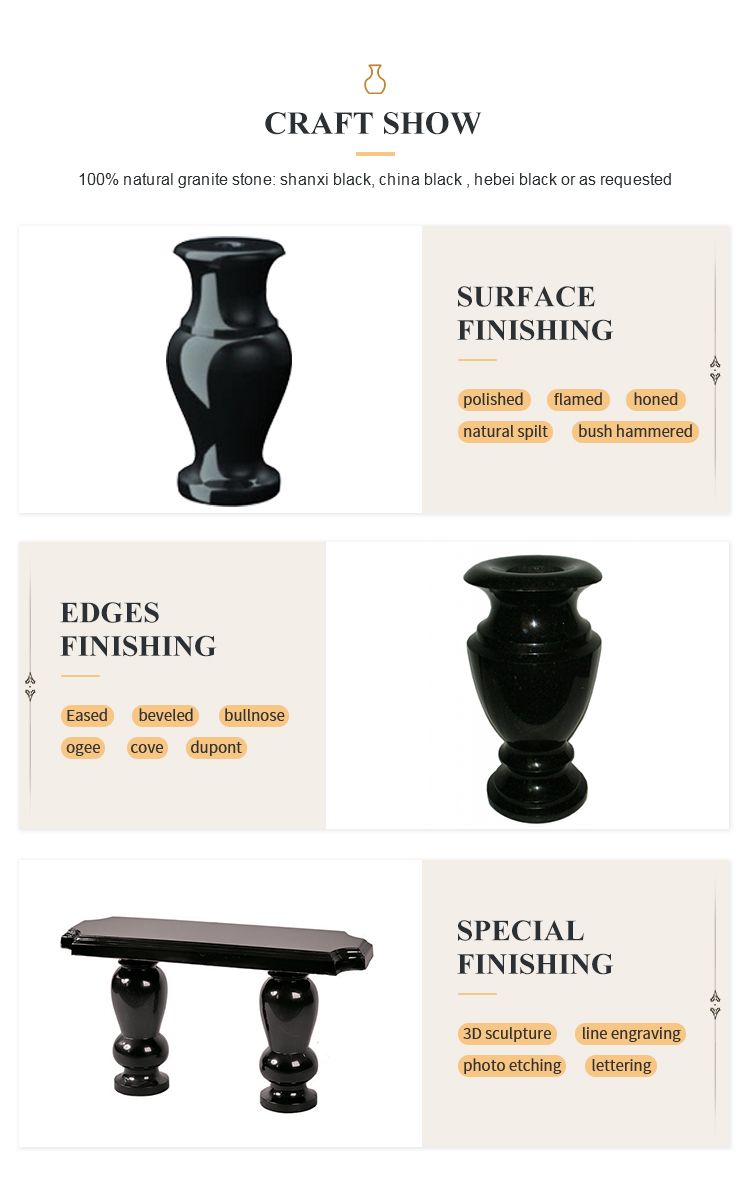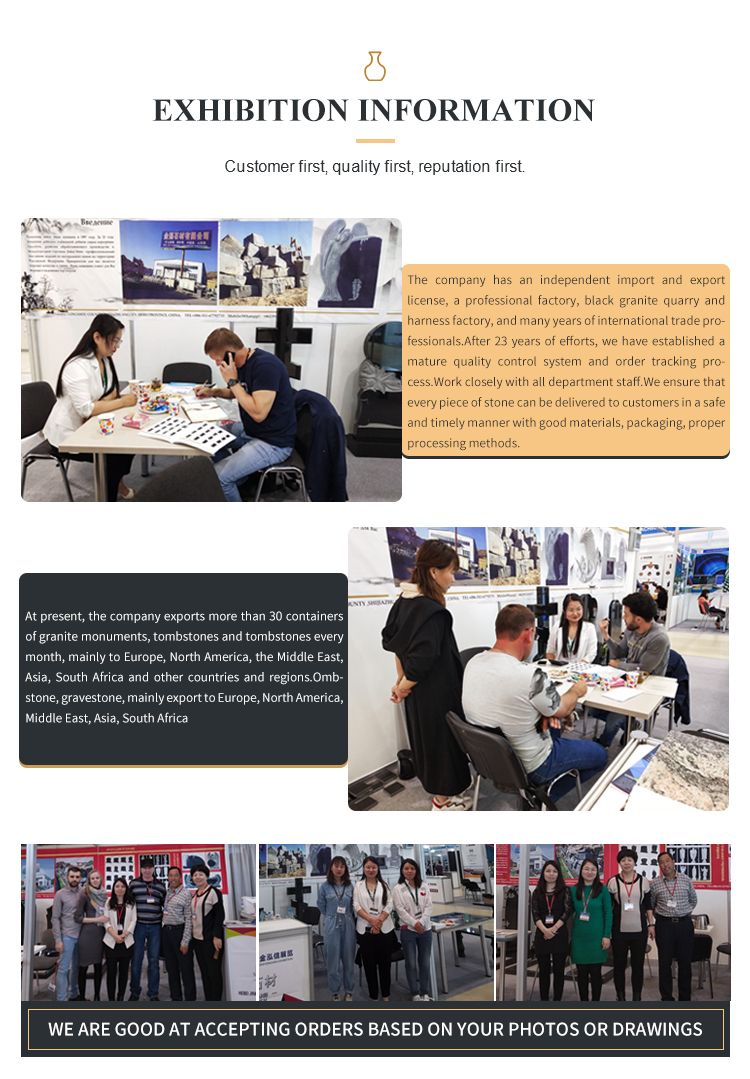 Package of Granite Memorial Benches for Graves